Myths of the World: Spirit Wolf Walkthrough 2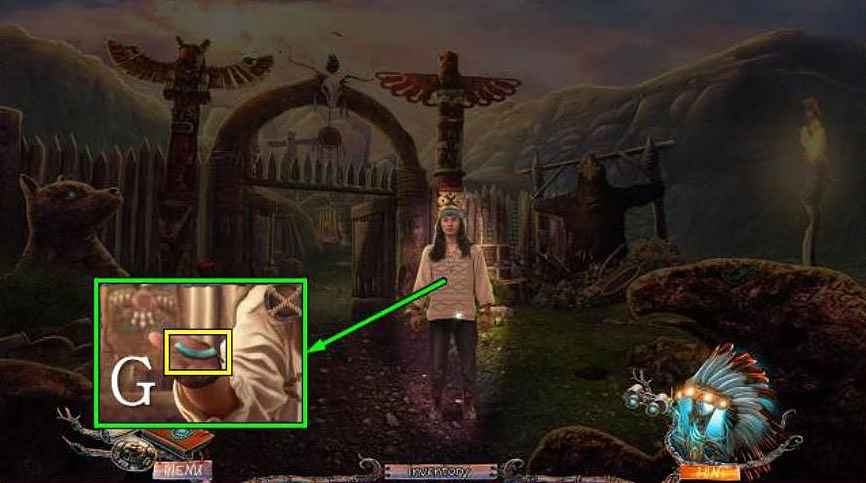 Follow our crystal clear walkthrough and helpful tricks to get you through the rough spots!
Click the button to download full walkthrough.
Take the TRUNK KEYS (A).
Take the BOOMERANG (B); open the bag and take the BATTERIES (C).
Open the trunk with the TRUNK KEYS and take the DUCT TAPE and the Binoculars (D>; move the tire and take the GARDEN SHEARS (E).
Cut the string with the GARDEN SHEARS and take the WOODEN BEAR PAW
Talk to Jesse; take the CROW TILE
Play the HOP (H).
You receive the FLASHLIGHT.