Myths Of The World: Chinese Healer Walkthrough 17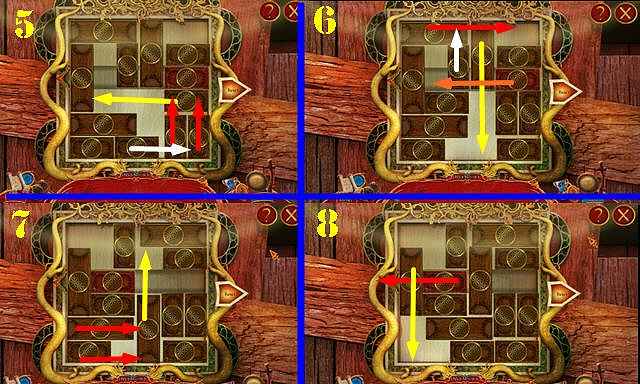 Follow our crystal clear walkthrough and helpful tricks to get you through the rough spots!
Click the button to download full walkthrough.
Slide the blocks out of the way so the red block can go out the exit.
Follow the steps on the screenshots (1-8), and move the blocks in the direction of the arrows in this order: Yellow, Red, White, and Orange.
Go through the door to access the Dragon's Lair.
Talk to the dragon (A).
Zoom into the table and take the BAG OF SALT (B).
Touch the mask for a clue (C).
Zoom into the bridge; remove the nails and take the SERRATED DAGGER (C1).