Mystery Trackers: Silent Hollow Walkthrough 6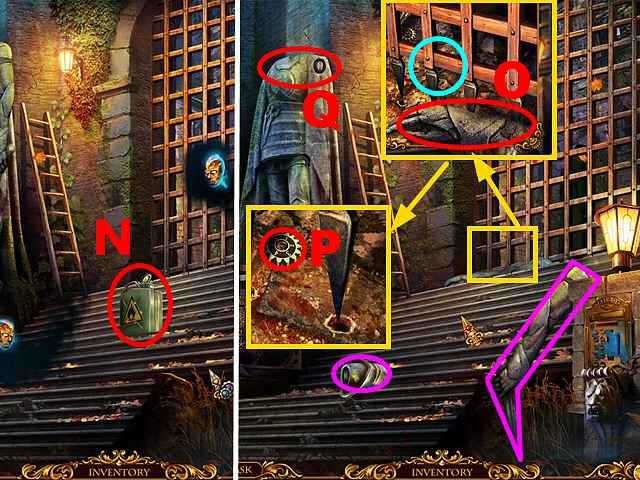 Follow our crystal clear walkthrough and helpful tricks to get you through the rough spots!
Click the button to download full walkthrough.
Put down the FUEL CAN (N) and use the pyrokinesis ability to light it.
Take the 2 STATUE PARTS (purple).
Zoom into the gate, take the 3/3 STATUE PART (O).
Send ELF through the gate (light blue); take the 1/2 TUMBLER (P).
Connect the 3 STATUE PARTS to the statue (Q).
Zoom into the statue; take the FILE (R).
Take the LADDER (S).
Walk down twice.
Zoom into the abyss; put down the LADDER (T).
Play the HOP.
You will receive the FORENSICS KIT (U).
Go to the Railway Platform.