Mystery Trackers: Silent Hollow Walkthrough 10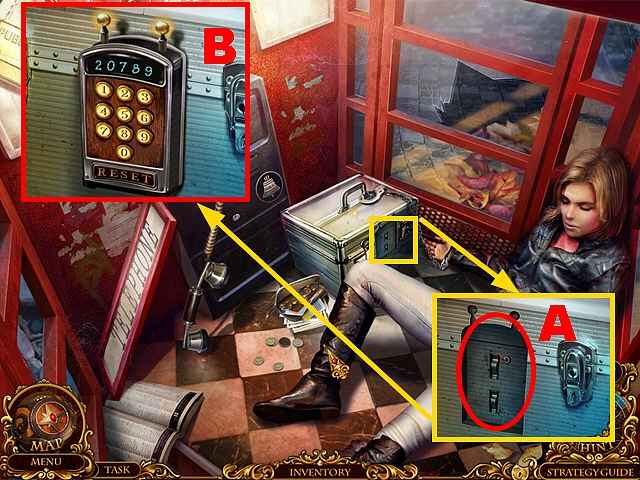 Follow our crystal clear walkthrough and helpful tricks to get you through the rough spots!
Click the button to download full walkthrough.
Zoom into the box and insert the ELECTRONIC LOCKPICK into the niche (A); enter the code '20789' into the electronic lockpick (B).
Play the HOP (C). Pull the lever in the upper right to access the remaining items.
You will receive the WHITE KEY (D).
Go to the Castle Gate.
Zoom into the globe; insert the BRONZE, the SILVER, and the GOLD BADGES into the slots (H).
Insert the BLACK KEY and the WHITE KEY into the slots (I).
Swap the picture pieces to create the correct image (J).
Take the hypnosis ability (K).
Walk down.