Mystery Tales: The Lost Hope Walkthrough 4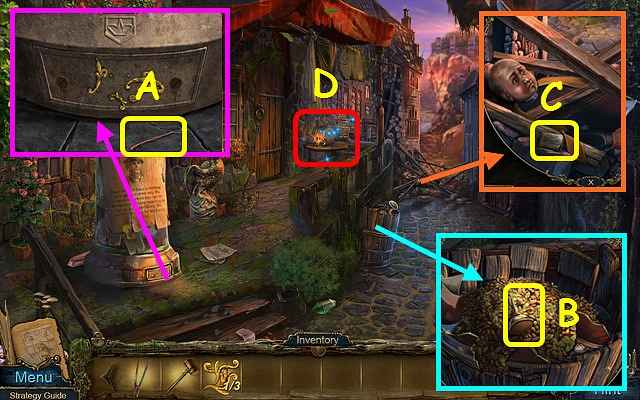 Follow our crystal clear walkthrough and helpful tricks to get you through the rough spots!
Click the button to download full walkthrough.
Take the HOOK (A).
Use the MALLET to break the pitcher;
take the OILCAN (B).
Take the MATCHES (C).
Select the table (D).
Play the HOP to earn the CLIP (E).
Walk down and enter the Guardian Post.
Use the HOOK on the latch (F).
Take the MAT and the 2/3 PUZZLE
PIECE (G).
Use the MATCHES to start the fire;
use the TONGS to take the 1/3 CHIP (H).
Use the OILCAN on the gauntlet; take the CHISEL (I).
Walk down.