Mystery of Unicorn Castle: The Beastmaster Walkthrough 9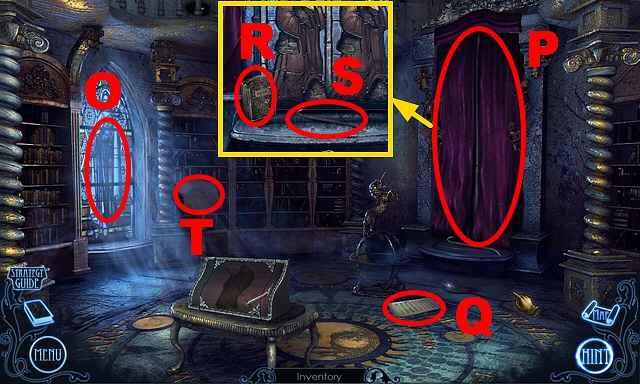 Follow our crystal clear walkthrough and helpful tricks to get you through the rough spots!
Click the button to download full walkthrough.
Close the window (O).
Open the curtain (P).
Take the PAGE OF SHEET MUSIC (Q), ANCIENT TOME (R), and CROWBAR (S).
Place the ANCIENT TOME (T).
Use the STRAIGHT RAZOR (U); take the GOLDEN COIN (green).
Use the STRAIGHT RAZOR (V); turn two pages.
Take the note (blue).
Go to the Kitchen.
Use the CROWBAR (W).
Turn right.
Play the HOP.
You receive the BALANCE WEIGHT (X).