Mystery of Unicorn Castle: The Beastmaster Walkthrough 8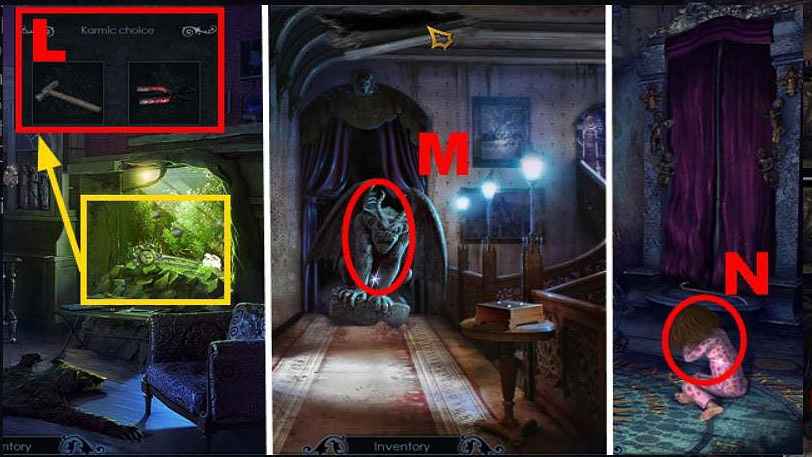 Follow our crystal clear walkthrough and helpful tricks to get you through the rough spots!
Click the button to download full walkthrough.
Take the magnet (I) to acquire the MAGNET ON A STRING.
Place the STRANGE BATTERY (J).
Play the mini-game.
Solution: 1-3.
Take the DYNAMITE (K).
Go to the Office.
Use either the MAGNET ON A STRING or HAMMER (L); you receive the BOMB.
Walk down twice.
Place the BOMB (M).
Walk down, go upstairs, move forward.
Talk to Sophie (N).