Mystery of Unicorn Castle: The Beastmaster Walkthrough 7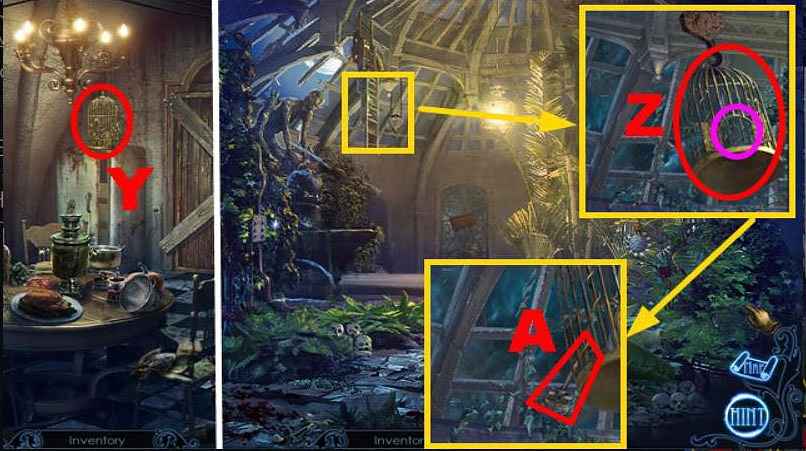 Follow our crystal clear walkthrough and helpful tricks to get you through the rough spots!
Click the button to download full walkthrough.
Take the BIRDCAGE (Y).
Go to the Greenhouse.
Place the BIRDCAGE (Z) and BIRDSEED (purple).
Take the DEMON KEY (A).
Go to the Third Floor.
Place the SAPPHIRE (B); use the DEMON KEY (C).
Open the package; take the note (green) and STRANGE BATTERY (D).
Turn right.
Take the THEATER MASKS (E) and SPOOL OF STRING (F).
Go to the Storage Room.
Place the THEATER MASKS (G).
Make a karmic decision (H).