Mystery of Unicorn Castle: The Beastmaster Walkthrough 5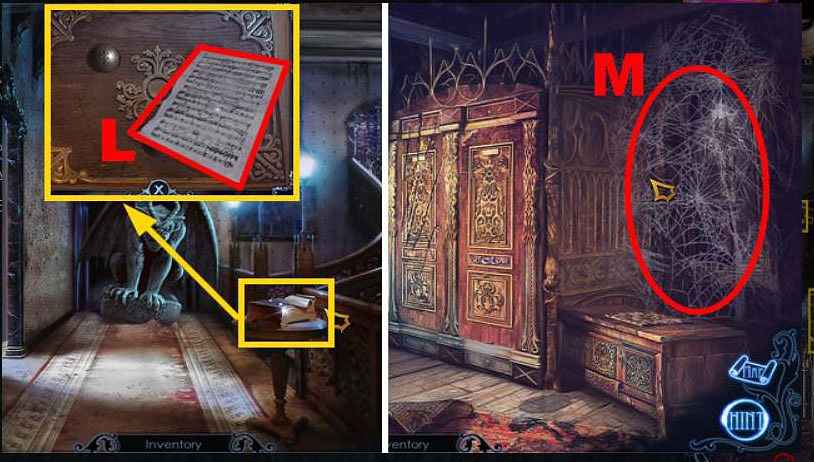 Follow our crystal clear walkthrough and helpful tricks to get you through the rough spots!
Click the button to download full walkthrough.
Use the FIRE EXTINGUISHER (K).
Play the mini-game.
Extinguish all flames (purple).
Go upstairs.
Take the PAGE OF SHEET MUSIC (L).
Turn left.
Use the BOX OF MATCHES (M).
Take the SILVER KEY (N); deal the cards (O).
Use the SILVER KEY (P); turn it.
Take the STRAIGHT RAZOR (Q).
Use the STRAIGHT RAZOR (R); take the METAL UNICORN INSIGNIA (green).
Walk down.