Mystery of the Ancients: Black Dagger Review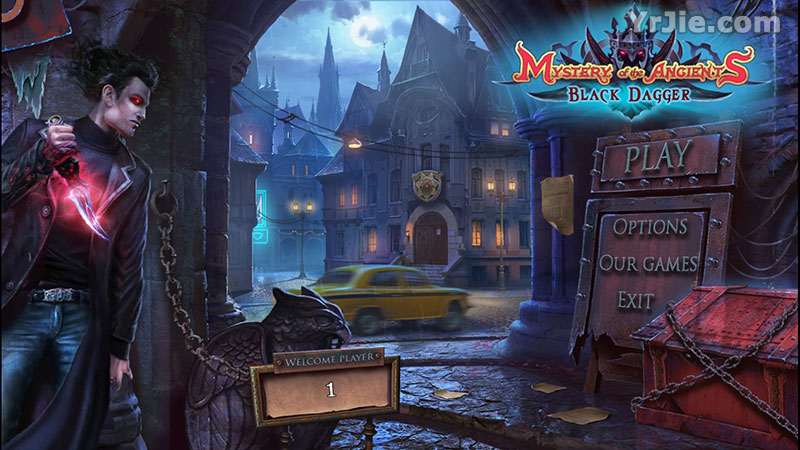 Music is soothing until something is either happening or about to happen, then it cuts loose. This game has it all from crisp jewel-toned graphics that are absolutely gorgeous, to interesting interactive HOPS and lots of excellent puzzles. Read on to find out in my Mystery of the Ancients: Black Dagger review how I felt playing the game and what's my opinion on it. The remaining extras are the standard fluff but for new gamers the in-game strategy guide is always a benefit.
I'm really liking what I'm seeing from this new game. I always love the Egyptian themed graphics, and the storyline that goes with it. All in all I highly recommend this game. You truly do go on a nice little adventure. As always, try the demo first.
Don't forgot to look for the Morphing Object in each scene. Oh, and if you just don't like HOPS, you can always switch to a mini game to help complete the scenes. As always, try if out for yourself and see what you think. First of all, the landscapes and sceneries in this installment is mesmerizing; filled with exotic locations and interestingly-designed themes.
The hidden object scenes and the puzzles are also quite standard. Game development team did a brilliant job getting the player to feel involved with the story and connected to the protagonist. I hope all fellow gamers have a good and very healthy 2017. All in all, Mystery of the Ancients: Black Dagger is a good game. Not an amazing one.
Mini Games: A nice variety here too. The one challenging one to me was driving the airship. This Collector's Edition has 10 Wallpapers, 10 Concept Art pictures, 9 Avatars, 6 Screensavers, 16 replayable Mini Games, 4 Music Soundtracks, 22 replayable Hidden Object Scenes, a built in Strategy Guide, a Bonus Chapter. It is certainly on my buy list. I think the game is fantastic. I'm having a lot of fun with it.
I just don't get what's up with the cartoonish graphics. It is a perfect game for a lazy day. HOGS: There is a nice variety and I'm truly enjoying them. You're not bored with the same old same old. If you prefer the CE version of games the Mystery of the Ancients: Black Dagger has collectibles, artifacts and morphing objects to be found.
I Love this game and find it to be the perfect way to spend a rainy Saturday morning, in fact I had to pull myself away to finish my housework. There is usually a puzzle, sometimes two, to solve. The Mini Games are in abundance. Many of the scenes have puzzles incorporated as well as some interactivity when it comes to finding many of the items. The Hidden Object Scenes are well done, again the devs have done a nice job of keeping the items true to the period of time.
Puzzles are simple and don't take any brain power to complete, but done well.

(FREE trial version)