Mystery Age: Liberation of Souls Walkthrough 2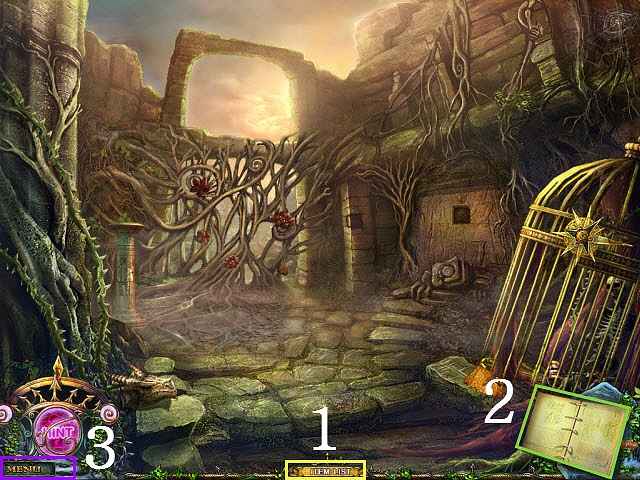 Follow our crystal clear walkthrough and helpful tricks to get you through the rough spots!
Click the button to download full walkthrough.
This is the Official Guide for Mystery Age: Liberation of Souls.
This guide will not mention each time you have to zoom into a location; the screenshots will show each zoom scene.
We will use the acronym HOP for Hidden-object puzzles. Interactive items will be color-coded and some will be numbered; please follow the numbers in sequence.
The HOP lists may be random; our lists may vary from yours.
The Inventory items are stored here (1).
The Journal (2) will show your current objectives and also enable you to access the Tasks and Map tabs.
Access the Main Menu here to adjust the Sound and Screen Settings and to Exit the game (3).
Take the DRAGON HEAD (A).
Take the parchment (B).
Examine the pillar to activate a mini-game (C).
To complete the mini-game, align the stones to form a completed image.
Please see the screenshot for the solution (D).