Mysterium: Lake Bliss Walkthrough 4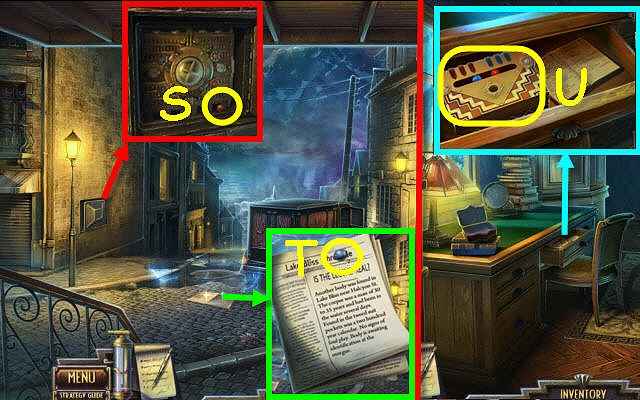 Follow our crystal clear walkthrough and helpful tricks to get you through the rough spots!
Click the button to download full walkthrough.
Swap the colored marbles.
Select the following marbles: C. E. F, D, B, A, C, E, G. F, D, B, C, E and D.
Examine the various papers; take the VALVE (V).
Co forward.
Place the VALVE on the mechanism and push both red buttons to trigger a puzzle (W).
Select the valves in order (1-4).
Turn the wheel when complete.
Go right into the Telegraph office.
Take the HAIRPIN (X).
Back out.
Use the HAIRPIN on the glove box; take the HEARSE KEY (Y).
Use the HEARSE KEY on the rear door; take the MORGUE KEY (Z). Examine the supplies to access a HOP (A).