Mysterium: Lake Bliss Walkthrough 10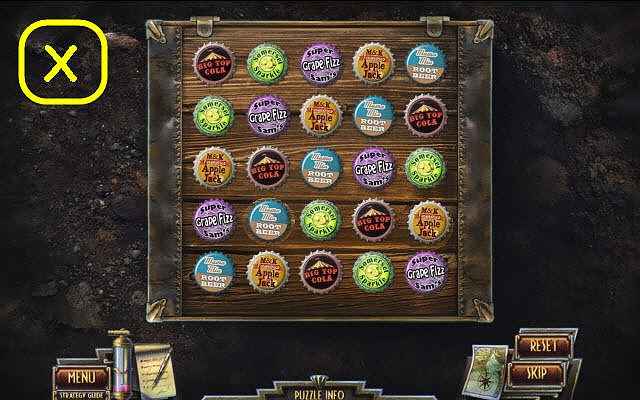 Follow our crystal clear walkthrough and helpful tricks to get you through the rough spots!
Click the button to download full walkthrough.
Arrange the caps.
See screenshot for solution (X).
Take the CUFF LINK 2/2 and get a code in your journal.
Go forward.
Enter the code; 6412 (Y).
Take the NAIL PULLER (Z).
Place the 2 CUFF LINKS on the panel to trigger a puzzle (A).
Move the cufflink through each point.
Move as follows: 1-17.
Select the doorway to access a HOP.