Midnight Mysteries: Witches of Abraham Walkthrough 8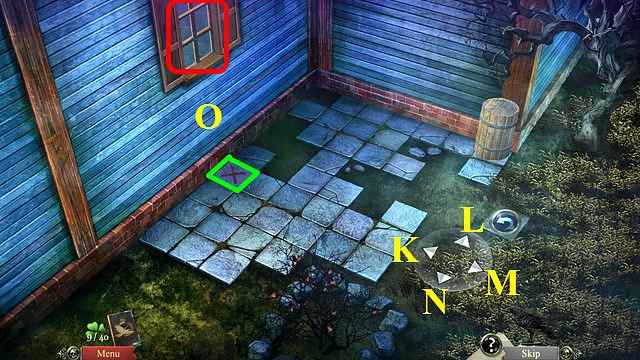 Follow our crystal clear walkthrough and helpful tricks to get you through the rough spots!
Click the button to download full walkthrough.
Place the BARREL on the tiles.
Use the arrows to move the barrel under the window.
Press Kx2, N, K, Nx2, M, N, K, L, and K.
Enter the window (O).
Take the POKER (P).
Move the rug (Q).
Press the arrows: right down, up, and up left (1-4).
Take the SIGNET RING (R).
Take the 2/4 PLATE (S).
Take the 3/4 PLATE (T).
Close the gargoyle's mouth and use the CRANK in the opening (U).
Walk forward.