Memories Of War: The Sisters The Sorrow And The Rising Sun Review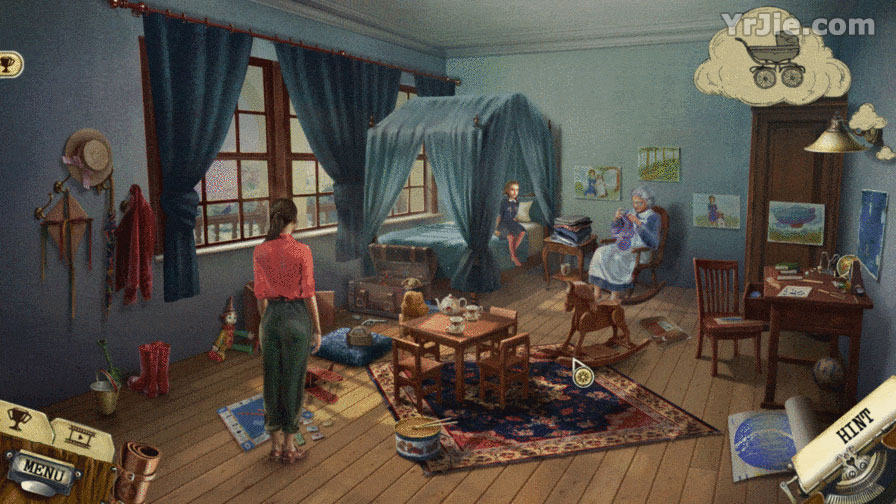 I'm really liking what I'm seeing from this new game. This Collector's Edition has 15 Morphing Objects within the HOP's, 9 Concept Art pictures, p Dev pictures, 9 Wallpapers, 11 Music Soundtracks, 14 Videos, a Souvenir Room, 18 Achievements to earn, 15 replayable Hidden Object Scenes, 20 replayable Mini Games, Collectible Characters, a built in Strategy Guide and a Bonus Adventure, enjoy! In this Collector's Edition version, there's always the built in Strategy Guide to help you. You have an interactive, transporter type map to help you move quickly between locales.
The remaining extras are the standard fluff but for new gamers the in-game strategy guide is always a benefit. The HOPS are absolutely a delight with items that are well depicted. Those looking for an intense challenge won't get it from the game either. There is usually a puzzle, sometimes two, to solve. The Mini Games are in abundance.
Game development team did a brilliant job getting the player to feel involved with the story and connected to the protagonist. In terms of entertainment and relaxation, this game delivers just what you need! It's just nice to have a fun and relaxing game to play. This is one of them. what I like is a good balance between slightly more challenging gameplay elements and easier ones.
All in all I highly recommend this game. You truly do go on a nice little adventure. We highly recommend the Collector's Edition as it comes ready with tons of bonuses: a bonus chapter, a strategy guide, wallpapers, videos, concept art, soundtracks, achievements, collectibles, morphing objects, a souvenir room, replayable hidden objects, and replayable puzzles. Map: The map tells where the player is and has the special mark when you have something to do there. I think all levels of players will find this one fun for one reason or another.
Some of the cutscenes were clear and the colors crisp. The Hidden Object Scenes are mostly Interactive List finds, the scenes are beautifully drawn and there are a ton of interactive items. The Mini Games are very doable, most are of good length and entertaining. Voices are age and character appropriate, with emotion for a change.
The voice overs seems to be recorded by some really bored actors and the soundtrack doesn't excel either. The Strategy Guide, of course, tells you where they are. I love puzzles in HOPA games and even though some puzzles are familiar there are still some surprises in difficulty. Memories Of War: The Sisters The Sorrow And The Rising Sun has a terrific gameplay and an excellent storyline.
The Mini Games are easy to medium in difficulty. This Collector's Edition offers the usual Achievements to earn, and there are 41 Hidden Items to collect. HOGS: There is a nice variety and I'm truly enjoying them. You're not bored with the same old same old. As always, try if out for yourself and see what you think.
There is really nothing new,

(FREE trial version)