Mayan Prophecies: Cursed Island Walkthrough 4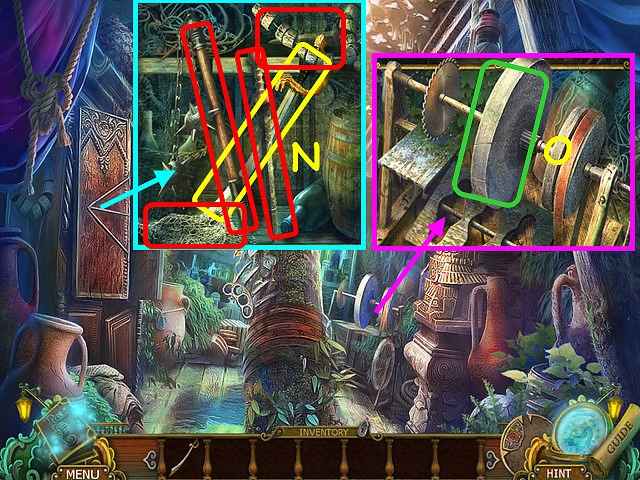 Follow our crystal clear walkthrough and helpful tricks to get you through the rough spots!
Click the button to download full walkthrough.
Remove items to get the BLUNT SABER (N).
Use the BLUNT SABER on the grindstone to get the SHARP SABER (O).
Walk down.
Use the SHARP SABER on the tarp (P).
Take the 1st CLIMBING CLAW and the MAYAN ARTIFACT (Q).
Look at the man, and then place the MAYAN ARTIFACT in the vines (R).
Walk forward.