Lost Legends: The Weeping Woman Walkthrough 4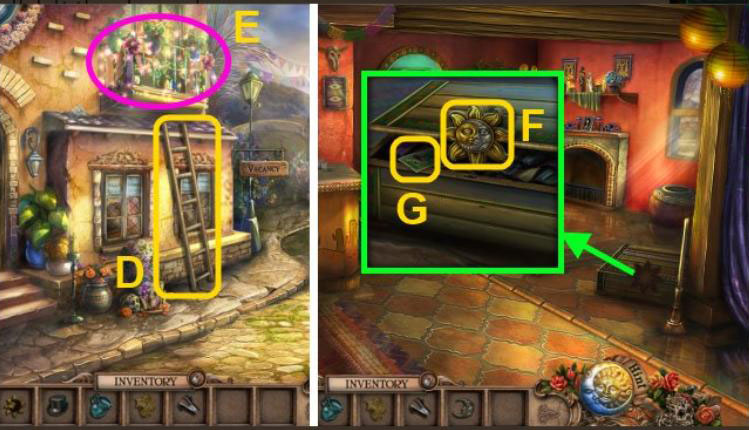 Follow our crystal clear walkthrough and helpful tricks to get you through the rough spots!
Click the button to download full walkthrough.
Use the WATER PITCHER on the water to receive the PITCHER OF WATER (Y). Take the FISHING KNIFE (Z).
Go to the Hotel; walk left then forward.
Use the SOCKET WRENCH on the bolt (A); take the LADDER.
Use the FISHING KNIFE on the rope; take the HAY (B).
Use the FIREPLACE BROOM on the ashes; take the STAPLE REMOVER (C). Walk down twice.
Place the LADDER under the balcony (D).
Play the HOP to receive the MOON EMBLEM (E).
Walk left.
Place the SUN EMBLEM and MOON EMBLEM on the box (F).
Take the LOTERIA CARDS (1/5) (G).
Go to the Town Circle.