Lost Legends: The Weeping Woman Walkthrough 3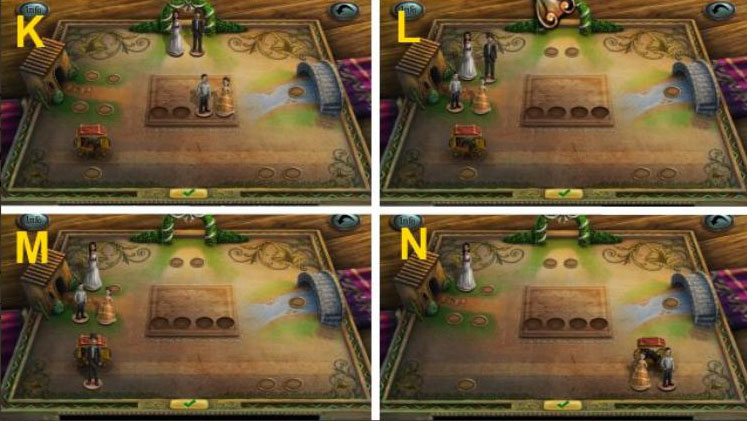 Follow our crystal clear walkthrough and helpful tricks to get you through the rough spots!
Click the button to download full walkthrough.
Solution (K-O).
Take the ARMOIRE KEY (P).
Use the ARMOIRE KEY on the cabinet (Q): take the TOP HAT (R).
Walk forward.
Take CATALINA'S FLOWERS (S).
Examine the wall (T).
Talk to the woman (U).
Place CATALINA'S FLOWERS on the frame (V).
Walk right.
Take the Map (W).
Use the OIL CAN on the box; open it.
Take the SOCKET WRENCH (X).
Walk ri ght.