Lost Legends: The Weeping Woman Walkthrough 2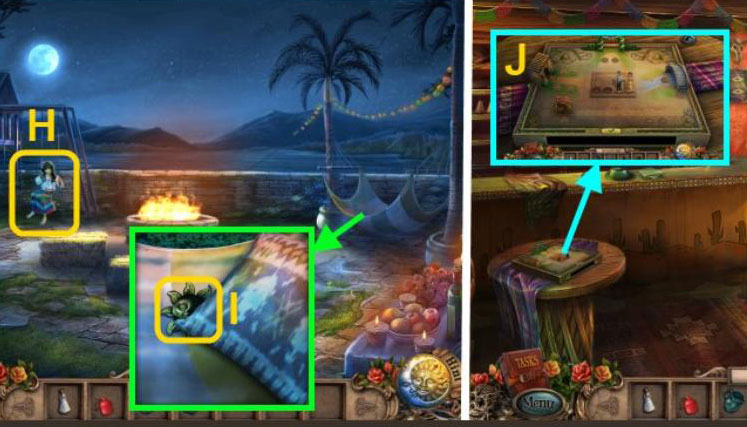 Follow our crystal clear walkthrough and helpful tricks to get you through the rough spots!
Click the button to download full walkthrough.
Talk to the woman (A); you receivc the WEEPING WOMAN FIGURINE.
Take the DOOR HANDLE (B).
Place the DOOR HANDLE on the door (C); open it.
Walk left.
Talk to the woman (D).
Play the HOP to receive the OIL CAN (E).
Take the WATER PITCHER (F).
Take the FIREPLACE BROOM (G).
Walk forward.
Talk to Catalina (H); you receive the DOMINGO FIGURINE.
Take the SUN EMBLEM (I).
W alk down.
Place the WEEPING WOMAN FIGURINE and DOMINGO FIGURINE on the
board for a mini-game (J).