Lost Lands: Ice Spell Collector's Edition Review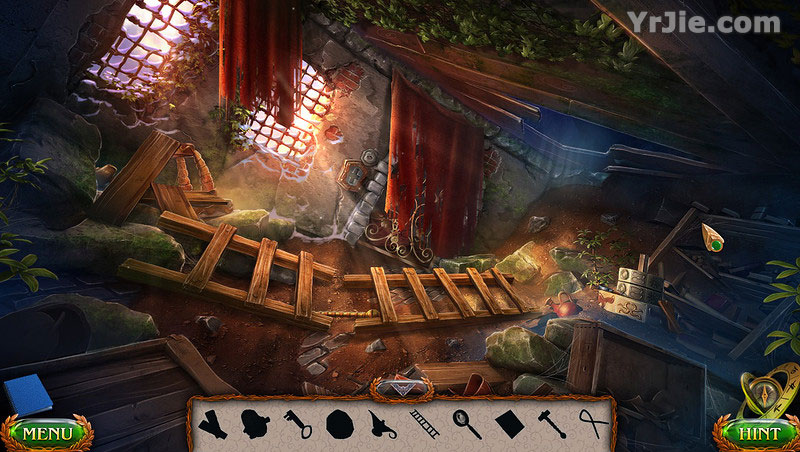 I found this game surprisingly fun and interesting. The HOPS are absolutely a delight with items that are well depicted. The HOPS are a lot of fun and there is the usual variety but I still prefer the list type. This game seemed more geared towards the beginner player, as it was on the easy side.
The story doesn't get a lot better as you play, you have cliche over cliche with a few minor exceptions which I won't reveal in order not to spoil your experience, the story of the game seems uninspired and It really can't draw you in. I don't like to give too much detail about the specific HOPS or puzzles because it is far more fun to discover for yourself what a game holds in store for you. I think the game is fantastic. I'm having a lot of fun with it. The Hidden Object Scenes are varied, with finding Keywords in a Sentence etc.
Each game in this series has a little different story line and they have all been interesting. There is usually a puzzle, sometimes two, to solve. The Mini Games are in abundance. There are some different gameplay features with many puzzles that I find enjoyable to solve. Lost Lands: Ice Spell does not disappoint when it comes to length either. Playing on the easiest mode, we spent over six hours on the main game.
Graphics: They are absolutely gorgeous. The animals are totally adorable. And I just like looking at the scenery. In terms of entertainment and relaxation, this game delivers just what you need! In my opinion, seek and enjoy! Music: Fits the game just right. This time it doesn't get outright booming.
For the experienced player, this game doesn't hold much of a challenge. It is certainly on my buy list. First of all, the landscapes and sceneries in this installment is mesmerizing; filled with exotic locations and interestingly-designed themes. The CE version of the game is rather light on extra content although there are morphing objects and some fairly "in your face" collectibles to find.
Lost Lands: Ice Spell has a terrific gameplay and an excellent storyline. This is the newest game in the Lost Lands series. This Collector's Edition has 10 Wallpapers, 10 Concept Art pictures, 9 Avatars, 6 Screensavers, 16 replayable Mini Games, 4 Music Soundtracks, 22 replayable Hidden Object Scenes, a built in Strategy Guide, a Bonus Chapter. As always, try the demo first.
Colors are quite nice and bright, very true. One of the reason's I liked this game better than the last, is that there are a ton of Mini Games, most of which are super easy. This game has it all from crisp jewel-toned graphics that are absolutely gorgeous, to interesting interactive HOPS and lots of excellent puzzles. The graphics weren't all that bad.
It is a perfect game for a lazy day.

(FREE trial version)