Lost Lands: Dark Overlord Walkthrough 2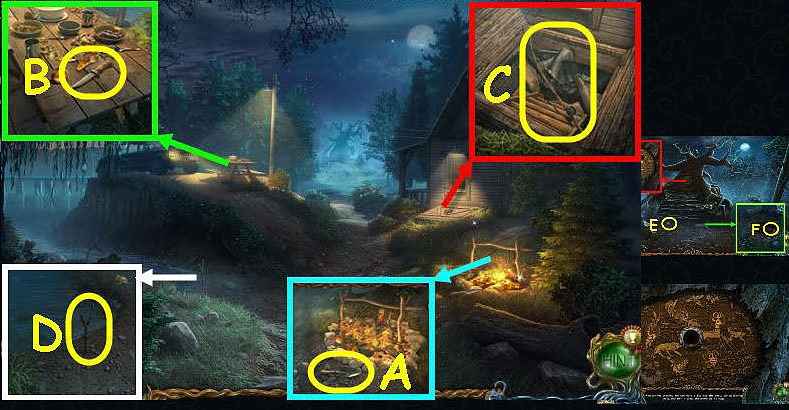 Follow our crystal clear walkthrough and helpful tricks to get you through the rough spots!
Click the button to download full walkthrough.
Take the TROWEL (A).
Take the KNIFE (B).
Use the KNIFE on the rope and open the hatch; take the FISHING ROD (C).
Place the FISHING ROD in the holder; receive a WOODEN DISC (D).
Go forward.
Take the 2nd WOODEN DISC (E).
Use the TROWEL on the dirt; take the 3rd WOODEN DISC (F).
Remove the wood; insert the 3 WOODEN DISCS in the slots to trigger a puzzle (G).
Restore the drawing.
Solution (H).