Legends of the East: The Cobra's Eye Walkthrough 6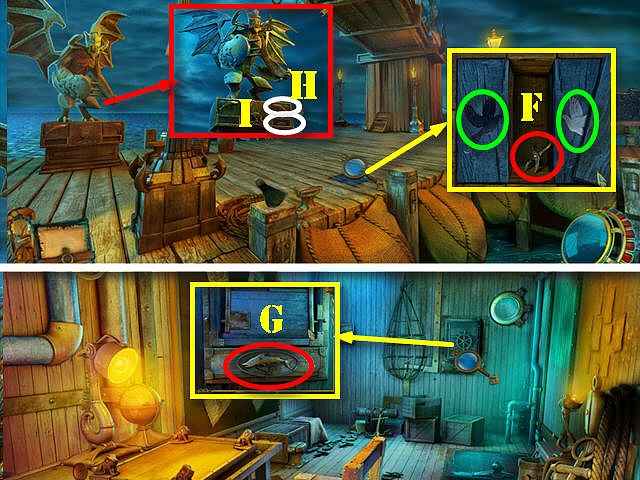 Follow our crystal clear walkthrough and helpful tricks to get you through the rough spots!
Click the button to download full walkthrough.
Zoom into the ground; place the BLACK DOVE and the WHITE DOVE in the slots (green). Take the PLIERS (F).
Return to Daniel's Chamber.
Zoom into the locker; use the PLIERS on the nails and take the SHARK MOTIF (G).
Return to the Fishing Nets.
Zoom into the statue; place the SHARK MOTIF (H) and take the ENTRY CARD (I).
Return to Crowefelter Gate.
Zoom into the door and throw the ACID on it (I).
Zoom into the gate mechanism; place the ENTRY CARD on it (J) and turn the switch (K).
Go through the gate to access the Courtyard and then go forward to the Bridge.