Legends of the East: The Cobra's Eye Walkthrough 20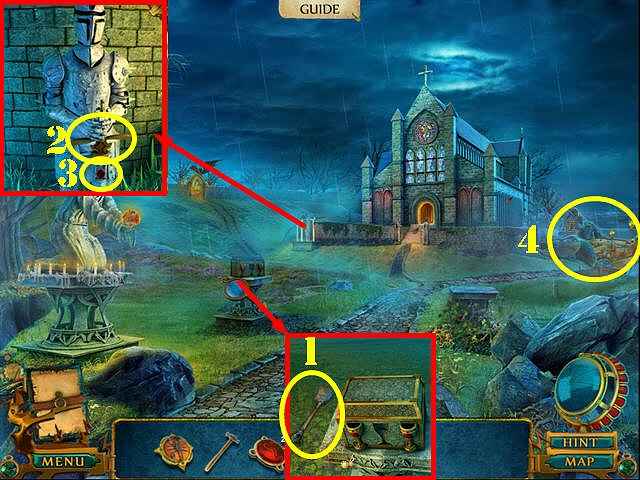 Follow our crystal clear walkthrough and helpful tricks to get you through the rough spots!
Click the button to download full walkthrough.
Zoom into the chest and take the SHOVEL (1).
Zoom into the knight and place the SWORD HANDLE on the blade (2); take the PROJECTOR LENS 3/6 (3).
Head right to the Antique Street Docks (4).
Talk to the man to receive the SHIP MEDALLION (4).
Zoom into the cabinet, read the note on the left hand side and take the PIPE (5).
Play the HOP.
You will receive the SLINGSHOT (6).
Walk down.