Legends of the East: The Cobra's Eye Walkthrough 19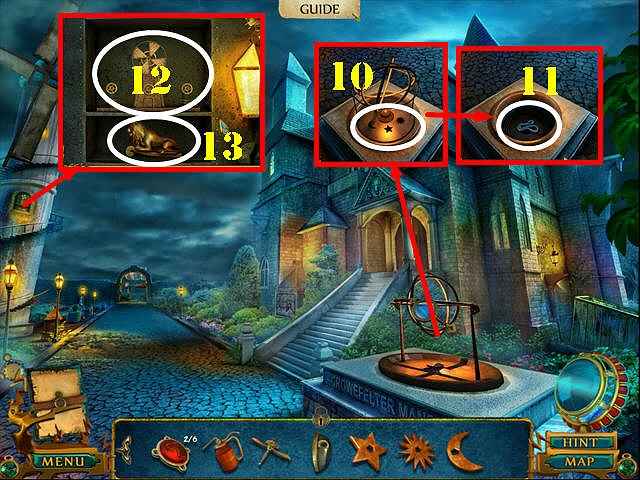 Follow our crystal clear walkthrough and helpful tricks to get you through the rough spots!
Click the button to download full walkthrough.
Zoom into the gyroscope; place the MOON, STAR, and SUN on it (10).
Take the BELT (11).
Zoom into the windmill; use the BELT on it (12) and take the MASTHEAD (13).
Return to the Museum.
Zoom into the ship and place the MASTHEAD on it (14); take the BAT INSIGNIA (15).
Return to the Hull Lab.
Zoom into the stand and place the BAT INSIGNIA in the slot (16); take the CRANK WHEEL (17).
Return to the Bridge.
Zoom into the device and place the NUMBER LOCK on it (#).
Use the OIL CAN on the device and then place the CRANK WHEEL in the slot (@).
Change the numbers to 1765 (#).
Go forward to the Chapel.