Legends of the East: The Cobra's Eye Walkthrough 14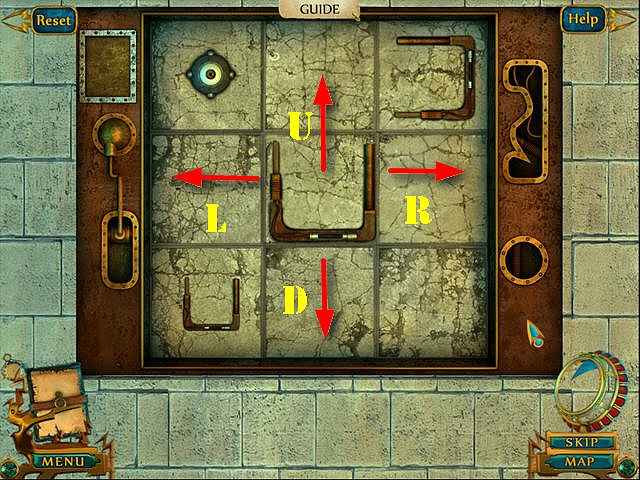 Follow our crystal clear walkthrough and helpful tricks to get you through the rough spots!
Click the button to download full walkthrough.
Move the orb into all the brackets. Select a tile (other than the one the orb is on) to move the orb in that direction.
To solve the puzzle, select the tiles in this order: R, D, L, U, Rx2, Dx2, L, Ux2, L, D, R, U, L, Dx2, Rx2, U.
U, Lx2, D, U, R, D, R, D, U, L, U, R, D, L, U, L, D, Rx2, and D.
Take the GLASS CUBE.
Walk down.
Zoom into the box and place the GLASS CUBE on it (1). Take the STAR KEY (2).
Return to the Guest Room.
Play the HOP.
You will receive the STEEL PALM (3).
Return to the Courtyard.