Left in the Dark: No One on Board Walkthrough 6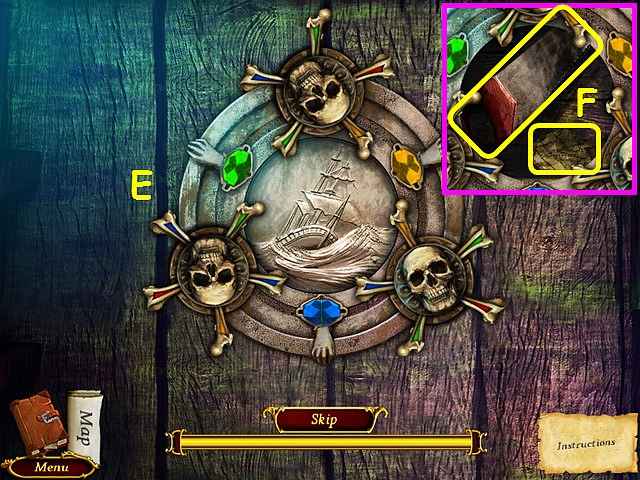 Follow our crystal clear walkthrough and helpful tricks to get you through the rough spots!
Click the button to download full walkthrough.
Rotate the skulls to the 3 gems are a solid color (E).
Take the SAW and 1/4 MAP PIECE (F).
Walk forward.
Use the SAW to cut the beam (G).
Turn the KEY in the lock and turn the handle (H).
Walk forward.
Take the PLANK (I).
Look at the newspaper and take the LEVER (J).
Note the code JACK (K).
Move the rag, take the STRING, and read the note (L).
Walk forward.