Left in the Dark: No One on Board Walkthrough 10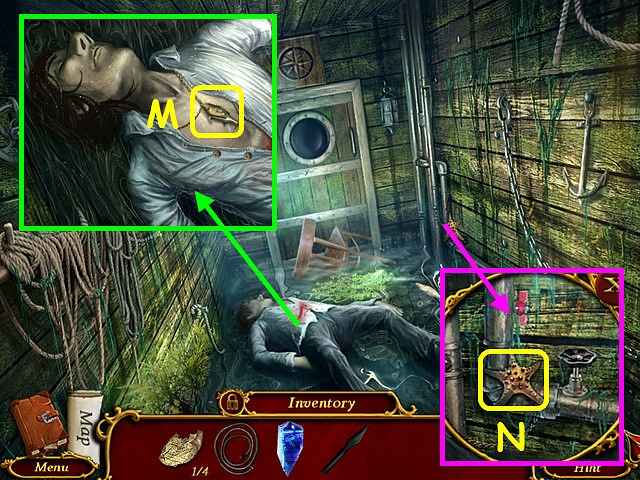 Follow our crystal clear walkthrough and helpful tricks to get you through the rough spots!
Click the button to download full walkthrough.
Take the FISH FIGURE (M).
Take the ORANGE STARFISH (N).
Walk forward.
Note the planets mini-game and the Hallway to the Captain's Room (O).
Note the mini-game on the right door (P).
Select the table (Q).
Play the HOP to earn the 1/3 PLANET (R).
Look at the right door.