League of Light: Dark Omens Walkthrough 8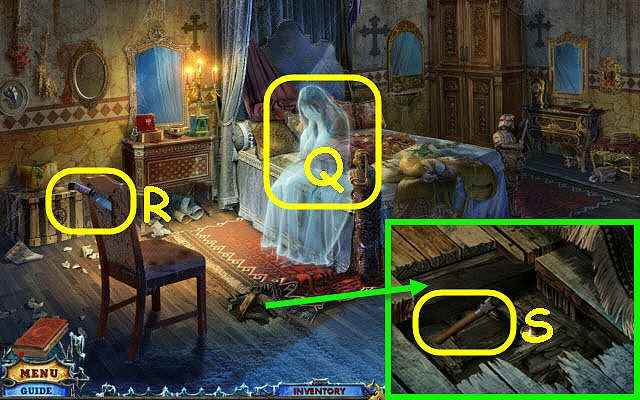 Follow our crystal clear walkthrough and helpful tricks to get you through the rough spots!
Click the button to download full walkthrough.
Attempt to speak to the banshee (Q).
Take the KNIFE (R).
Examine the hole in the floor and move the two boards; take the GLASS CUTTER (S).
Back out; go up the stairs on the right and then through the door on the left.
Examine the cabinet and use the GLASS CUTTER on the glass; take the 2nd bestiary scroll and the KEY (T).
Examine the globe and turn it. Use the KNIFE on the X; take the GARGOYLE (U).
Back out.
Examine the chest of drawers and place the GARGOYLE on it; take the SAW (V).
Back out.