League of Light: Dark Omens Walkthrough 7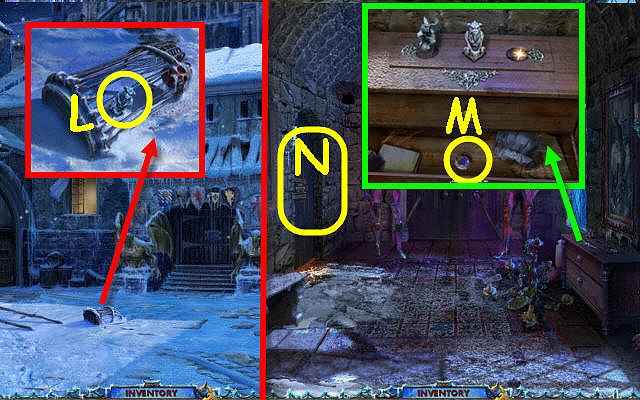 Follow our crystal clear walkthrough and helpful tricks to get you through the rough spots!
Click the button to download full walkthrough.
Examine the cage and use the ACID on it; take the GARGOYLE (L).
Go up the stairs.
Examine the chest of drawers and place the GARGOYLE on it; take the BLUE GEM 2/2 (M).
Examine the door and place the 2 BLUE GEMS on it to trigger a puzzle (N).
Jump the gems to remove them.
To solve the puzzle, move the gems as follows: B to D, J to B, L to J, D to L, I to K, L to J, A to C, C to K, K to I, and I to A.
Go through the newly-opened door.
Take the LADDER (O).
Back out twice.
Place the LADDER under the window (P).
Go up the ladder through the window.