League of Light: Dark Omens Walkthrough 19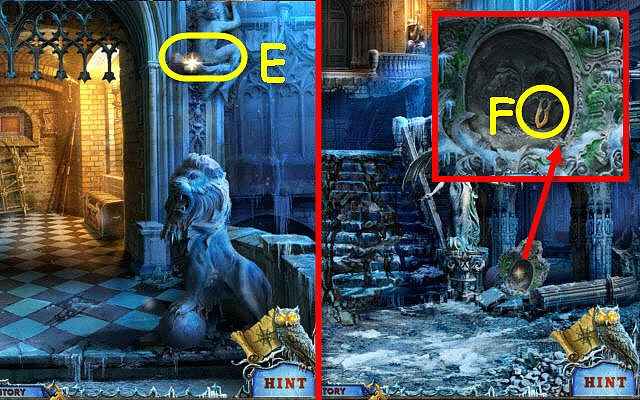 Follow our crystal clear walkthrough and helpful tricks to get you through the rough spots!
Click the button to download full walkthrough.
Examine the ledge; take the DUSTER (E).
Back out.
Examine the stone and use the DUSTER on it; take the TONGUE SYMBOL (F).
Go up on the right and attempt to go forward.
Examine the lion on the left and place the TONGUE SYMBOL on its tongue (G).
Examine the vase; take the SKULL (H) and the 5th bestiary scroll (I).
Go left through the arch.
Examine the smaller gated doorway; take the RUNE (J).
Examine the castle door; take the PURPLE FLASK (K).
Examine the boulders to access a HOP (L).