Hidden Expedition: Smithsonian Hope Diamond Walkthrough 2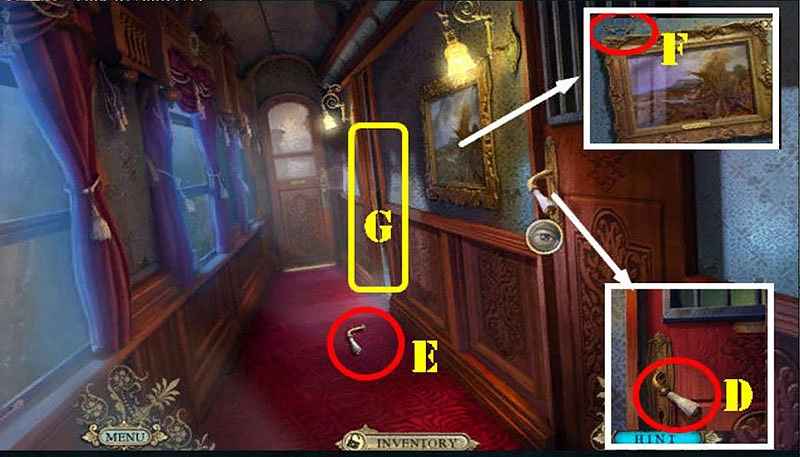 Follow our crystal clear walkthrough and helpful tricks to get you through the rough spots!
Click the button to download full walkthrough.
Talk to Sam (A).
Look at the Note; take the TRUNK KEY 1/4 (A1).
Move the note and take the HAIRPIN (B).
Use the HAIRPIN in the keyhole; Go through the door (C).
Jiggle the HANDLE (D) and then take it (E).
Tilt the picture and take the TRUNK KEY 2/4 (F).
Enter the Train closet (G).
Touch the blinds; take the TRUNK KEY 3/4 (H).
Place the HANDLE on the refrigerator; take the FULL WATER BOTTLE and STEAK tVace the STEAK in the bowl; take the TRUNK KEY 4/4 (J).
Use the 4 TRUNK KEYS in the lock; take the CORKSCREW and HEXAGON PIECE (K).
Return to the Train car.