Haunted Hotel: The Evil Inside Collector's Edition Review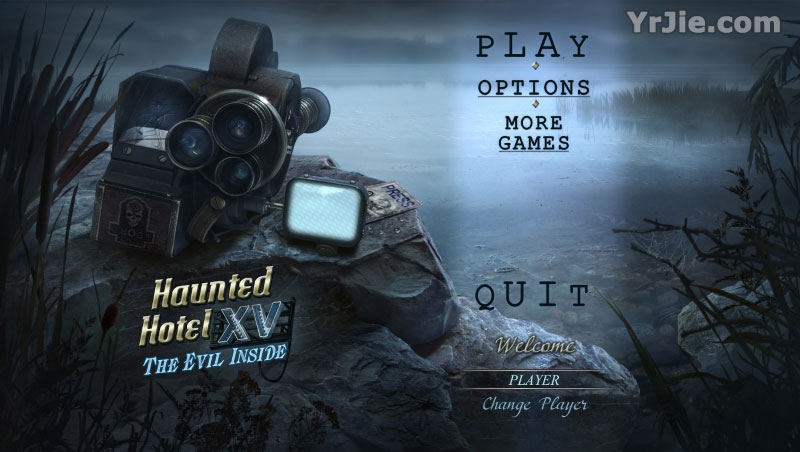 Oh, and if you just don't like HOPS, you can always switch to a mini game to help complete the scenes. The HOPS are excellent and varied with some being different than those normally seen. Voices are age and character appropriate, with emotion for a change. The Mini Games are easy to medium in difficulty.
The Mini Games are very doable, most are of good length and entertaining. Music: Fits the game just right. This time it doesn't get outright booming. Colors are quite nice and bright, very true. Haunted Hotel: The Evil Inside does not disappoint when it comes to length either. Playing on the easiest mode, we spent over six hours on the main game.
The remaining extras are the standard fluff but for new gamers the in-game strategy guide is always a benefit. Not only are there a lot of puzzles but some are different and some are challenging. All in all, Haunted Hotel: The Evil Inside is a good game. Not an amazing one. This is the newest game in the Haunted Hotel series.
The puzzles are more challenging, and they are smartly integrated into the storyline. I always love the Egyptian themed graphics, and the storyline that goes with it. First of all, the landscapes and sceneries in this installment is mesmerizing; filled with exotic locations and interestingly-designed themes. One of the best features of Haunted Hotel: The Evil Inside is the superb drawing of characters and scenery.
In terms of entertainment and relaxation, this game delivers just what you need! The remaining extras are always found in CEs such as a bonus game, strategy guide, etc. This Collector's Edition has 9 Achievements to earn, 14 VG Team pictures, 11 Music Soundtracks, 6 Wallpapers, 12 Concept Art pictures, a built in Strategy Guide and a Bonus Chapter, enjoy! There is a good jump map available, that shows where an available task is located,
The Strategy Guide, of course, tells you where they are. One of the reason's I liked this game better than the last, is that there are a ton of Mini Games, most of which are super easy. As always, try the demo first. The HOPS are a lot of fun and there is the usual variety but I still prefer the list type.
All in all, I find Haunted Hotel: The Evil Inside to be an excellent game and a must-have addition to my gaming library. The Collector's Edition is also quite rewarding, it includes a strategy guide, wallpapers, concept art, a screensaver, soundtracks, achievements, collectibles, morphing objects, and a secret room. This Collector's Edition has 15 Morphing Objects within the HOP's, 9 Concept Art pictures, p Dev pictures, 9 Wallpapers, 11 Music Soundtracks, 14 Videos, a Souvenir Room, 18 Achievements to earn, 15 replayable Hidden Object Scenes, 20 replayable Mini Games, Collectible Characters, a built in Strategy Guide and a Bonus Adventure, enjoy! You have an interactive, transporter type map to help you move quickly between locales.
I've been playing this game for 2 hours and I still quite a ways to go.

(FREE trial version)