Haunted Hotel: Eclipse Walkthrough 14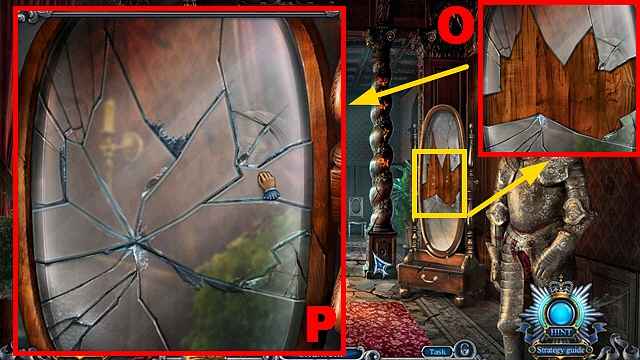 Follow our crystal clear walkthrough and helpful tricks to get you through the rough spots!
Click the button to download full walkthrough.
Apply the GLUE to the mirror (O); put the MIRROR SHARDS on the mirror.
Play the mini-game.
Solution: (P).
Go through the mirror.
Take the NEEDLE (Q).
Remove the wallpaper and insert the NEEDLE between the planks (R); take the CHISEL (S) and the BOOK (T).
Go to the Secret Hallway.
Open the crate with the CHISEL (U).