Haunted Halls: Nightmare Dwellers Walkthrough 7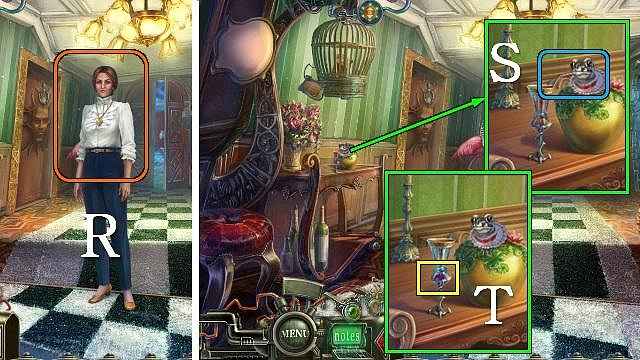 Follow our crystal clear walkthrough and helpful tricks to get you through the rough spots!
Click the button to download full walkthrough.
Talk to Dr. Gauss (R).
Put the STRAW in the wine (S); take GLASS GRAPE 3/5 (T).
Go right and forward.
Use the Goggles on the vortex.
Play as before (U).
Take the HANDLE (V).
Put the COWBOY HAT on the cowboy and take the LASSO (W).
Take the CHEESE (X).
Take the PENGUIN STENCIL and put the TAIL on the donkey (Y).
Walk down.