Haunted Halls: Nightmare Dwellers Walkthrough 14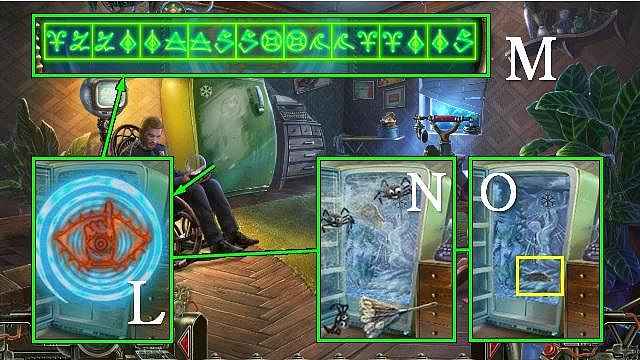 Follow our crystal clear walkthrough and helpful tricks to get you through the rough spots!
Click the button to download full walkthrough.
Open the fridge and use the Goggles (L).
Play as before (M).
Clear the cobwebs with the DUSTER (N); take the WING (O).
Walk down and forward.
Put the WING on the Morpheus bust (P).
Walk forward.
Use the fertilizer, and take the FERTILIZER and COMB (Q).
Open the cabinet with the SUCTION CUP; take the BUTTON (R).