Haunted Halls: Nightmare Dwellers Walkthrough 11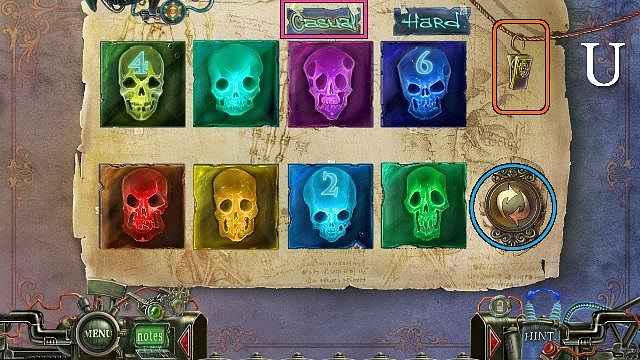 Follow our crystal clear walkthrough and helpful tricks to get you through the rough spots!
Click the button to download full walkthrough.
Restore the skulls (Casual: U; Hard: V).
Move a piece to the clip to free a space; drag a piece to the arrows to turn it.
Taped down pieces do not move.
Note the code.
Walk down.
Enter 462 into the safe (W); use the Goggles on the vortex (X).
Play as before (Y).
Take the note and play the HOP (Z1).
Alternatively, you can play a Match-3 puzzle (Z2).
Shoot colored marbles down the rows or columns to create groups of three marbles of the same color; for each group of three, one item is removed from your HOP list.
You receive the SHOE.
Walk down.