Haunted Halls: Nightmare Dwellers Walkthrough 10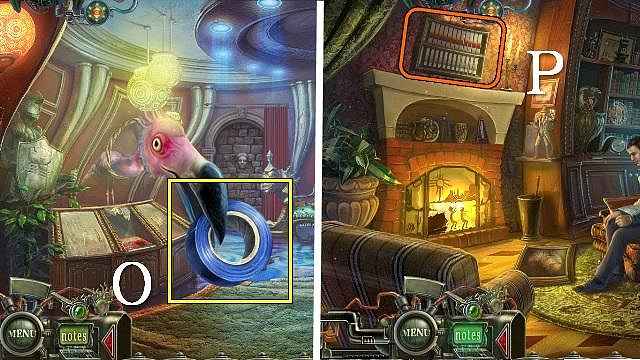 Follow our crystal clear walkthrough and helpful tricks to get you through the rough spots!
Click the button to download full walkthrough.
Take the ELECTRICAL TAPE (O).
Go to the Office.
Play the mini-game above the fireplace (P).
Put all videos in their boxes (Q).
You receive a VHS TAPE.
Give the HYPNOTIC PINWHEEL to the fowl, switch on the fan and use the CRAB to cut the necklace (R); take GLASS GRAPE 5/5 (S).
Put the GLASS GRAPES on the lamp and pull the tail (T).
Play the mini-game on the wall.