Grim Tales: The White Lady Collector's Edition Review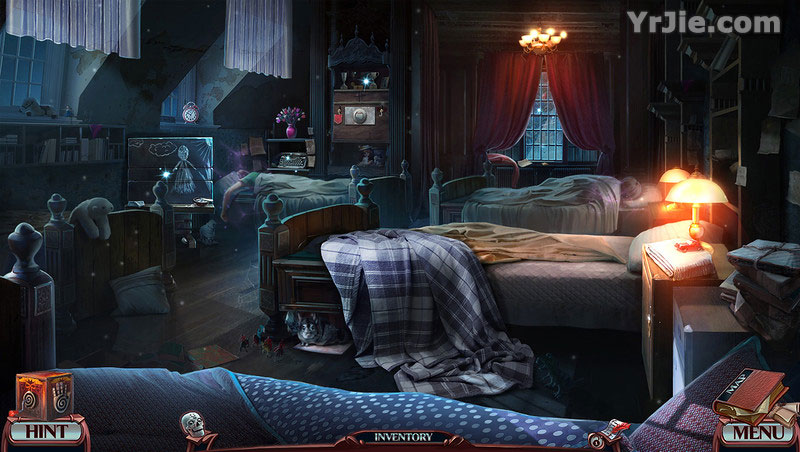 There was never a moment of boredom playing the game. If you are new to HOPA games and not sure about puzzles, then there is a skip button available. Don't forgot to look for the Morphing Object in each scene. The graphics are beautiful and, yes, icy but perfect for a cold and rainy day here in my town.
The graphics weren't all that bad. HOGS: There is a nice variety and I'm truly enjoying them. You're not bored with the same old same old. The graphics are sharp, the cutscenes are top-notch, and the fancy visual effects are sophisticated. I always love the Egyptian themed graphics, and the storyline that goes with it.
Yes, the game will be a buy for me. Read on to find out in my Grim Tales: The White Lady review how I felt playing the game and what's my opinion on it. what I like is a good balance between slightly more challenging gameplay elements and easier ones. For the experienced player, this game doesn't hold much of a challenge.
I think all levels of players will find this one fun for one reason or another. It is a perfect game for a lazy day. I found this game surprisingly fun and interesting. This Collector's Edition has 10 Wallpapers, 10 Concept Art pictures, 9 Avatars, 6 Screensavers, 16 replayable Mini Games, 4 Music Soundtracks, 22 replayable Hidden Object Scenes, a built in Strategy Guide, a Bonus Chapter.
All in all, I find Grim Tales: The White Lady to be an excellent game and a must-have addition to my gaming library. The graphics are excellent with good voiceovers but it is a bit odd that the lip-syncing seems to be a hit or miss sort of thing. I hope all fellow gamers have a good and very healthy 2017. First of all, the landscapes and sceneries in this installment is mesmerizing; filled with exotic locations and interestingly-designed themes.
The Mini Games are very doable, most are of good length and entertaining. Puzzles are simple and don't take any brain power to complete, but done well. For some the puzzles might seem very easy but I am guessing that most gamers enjoy puzzles that are not "rip your hair out" difficult. I've been a fan of the Grim Tales: The White Lady series and really enjoyed the games in the series.
Grim Tales: The White Lady has a great story, cute hidden object scenes, fun puzzles! We played Grim Tales: The White Lady on the easiest difficulty mode, rarely skipped any puzzles, and completed the game in around four hours. I actually don't mind easy puzzles, as long as they are fun. Animation is excellent, movement are very smooth.
There is really nothing new,

(FREE trial version)