Grim Tales: Bloody Mary Walkthrough 2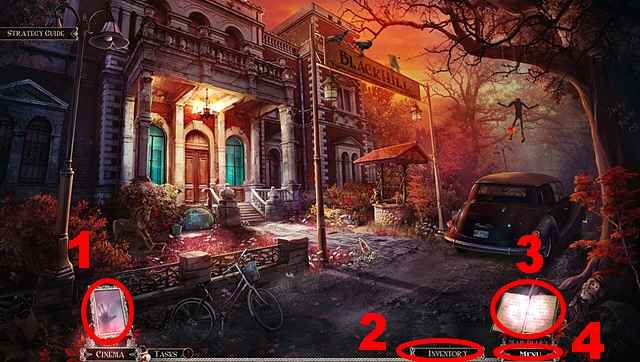 Follow our crystal clear walkthrough and helpful tricks to get you through the rough spots!
Click the button to download full walkthrough.
This is the official guide for Grim Tales: Bloody Mary Collector's Edition.
Push the hint button (1) whenever you need help.
Collected items will be stored in the inventory (2).
Select the journal (3) to access the map and to review the gathered information.
Access the menu (4) to leave the game and to adjust the sound and the display mode.
There are three grades of difficulty you can choose from: casual, advanced, and hardcore.
Hidden-object puzzles are referred to as HOPs in this guide. Items listed in yellow are hidden, or they require additional actions to locate. Interactive items are color-coded.