Grim Legends: The Forsaken Bride Walkthrough 6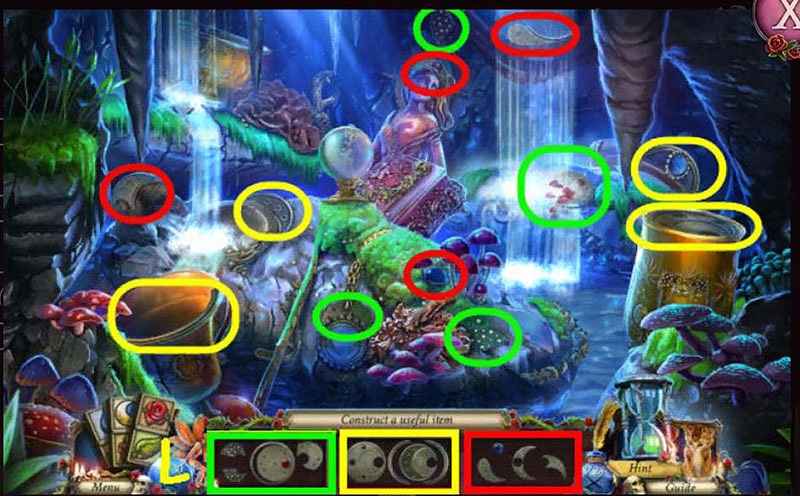 Follow our crystal clear walkthrough and helpful tricks to get you through the rough spots!
Click the button to download full walkthrough.
- Push the brick (J).
- Examine the waterfall to access a HOP (K).
- Play the HOP.
- You receive a CRESCENT MOON (L).
- Place the CRESCENT MOON in the sphere (M); take the BLUNT SICKLE (N).
- Use the BLUNT SICKLE on the stone (O); receive a SICKLE.
- Use the SICKLE 3x on the bush; enter the cave (P).