Grim Facade: The Message Collector's Edition Review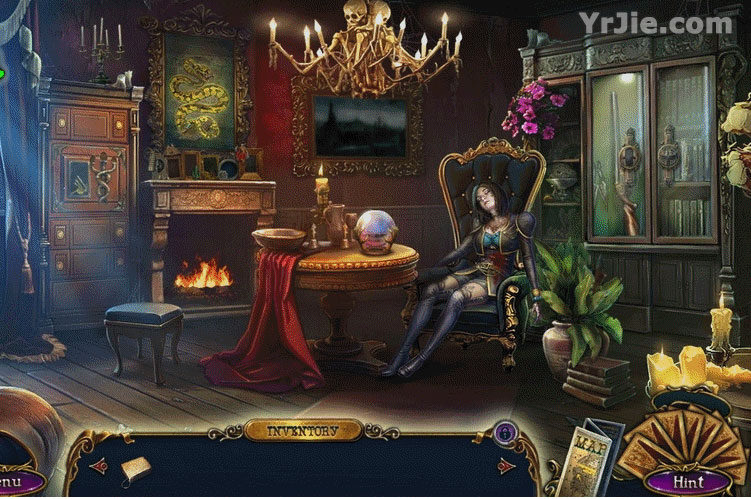 All in all I highly recommend this game. You truly do go on a nice little adventure. I really got into the story when the demo ended. I always love the Egyptian themed graphics, and the storyline that goes with it. The Mini Games are easy to medium in difficulty.
The Mini Games are numerous and entertaining, and most of the puzzles give you the option to play the game in either an Easy of Hard mode which is a feature I really like. Also, developers are now offering a custom mode of gameplay and this one will allow you to set your hint and skip times to your preference. It seems like all of the serial games are basically the same. Graphics: They are absolutely gorgeous. The animals are totally adorable. And I just like looking at the scenery.
The Hidden Object Scenes are varied, with finding Keywords in a Sentence etc. There are some different gameplay features with many puzzles that I find enjoyable to solve. Grim Facade: The Message does not disappoint when it comes to length either. Playing on the easiest mode, we spent over six hours on the main game. Thanks for the reviews.
You have an interactive, transporter type map to help you move quickly between locales. Music is soothing until something is either happening or about to happen, then it cuts loose. There was never a moment of boredom playing the game. I think the game is fantastic. I'm having a lot of fun with it.
Game play was excellent. The Hidden Object Scenes are mostly Interactive List finds, the scenes are beautifully drawn and there are a ton of interactive items. This Collector's Edition has 15 Morphing Objects within the HOP's, 9 Concept Art pictures, p Dev pictures, 9 Wallpapers, 11 Music Soundtracks, 14 Videos, a Souvenir Room, 18 Achievements to earn, 15 replayable Hidden Object Scenes, 20 replayable Mini Games, Collectible Characters, a built in Strategy Guide and a Bonus Adventure, enjoy! The hidden object scenes and the puzzles are also quite standard.
The scenes are fairly clear and items are not difficult to find. The heart-pounding music and the creepy ambient sounds also help increase the suspense of the game. Voices are age and character appropriate, with emotion for a change. I am playing these games to relax and for their entertainment value so I don't want to be stressed to much with puzzles I can't solve.
The graphics are beautifully hand drawn which the production team has become famous for in all of their games. There is usually a puzzle, sometimes two, to solve. The Mini Games are in abundance. Music: Fits the game just right. This time it doesn't get outright booming. The Collector's Edition is also quite rewarding, it includes a strategy guide, wallpapers, concept art, a screensaver, soundtracks, achievements, collectibles, morphing objects, and a secret room.
This game seemed more geared towards the beginner player, as it was on the easy side.

(FREE trial version)