Grim Facade: A Wealth of Betrayal Walkthrough 7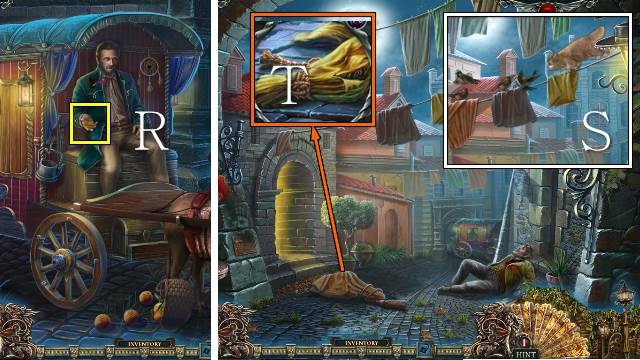 Follow our crystal clear walkthrough and helpful tricks to get you through the rough spots!
Click the button to download full walkthrough.
Talk to the coachman; take the coin (R).
Walk down.
Release the CAT on the birds (S).
Cut the RAG with the KNIFE (T).
Go to the Café.
Wipe the glass (U) with the RAG.
Use the MAGNET on the key (V) and move it to the hole in the glass (W); you receive a KEY.
Open the cabinet with the KEY.
Play the reverse HOP (X); place the items in the scene.
You receive a CAKE.
Go to the Vendor's Gate.