Grim Facade: A Wealth of Betrayal Walkthrough 3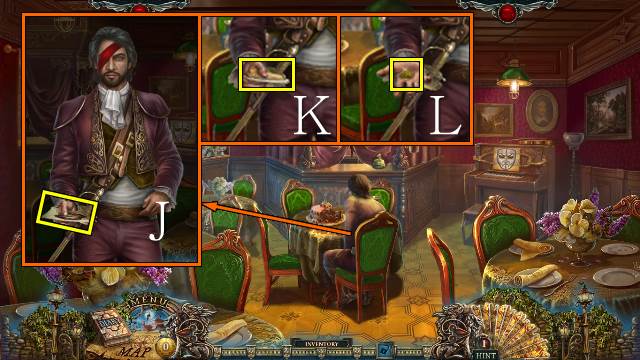 Follow our crystal clear walkthrough and helpful tricks to get you through the rough spots!
Click the button to download full walkthrough.
Talk to Sergio; take ROSA'S PHOTO (J), ROSA'S NOTE (K) and two coins (L).
Take the FIRE EXTINGUISHER (M) and ring the bell (N); talk to the barman and show him ROSA'S PHOTO.
Take the HELMET PIECE (O).
Back out and walk down.
Talk to the paper boy.
Extinguish the fire with the FIRE EXTINGUISHER (P).
Show the paper boy ROSA'S PHOTO; take HORSE 1/2 (Q).
Take the WALKING STICK (R).
Put the HELMET PIECE on the helmet; take the LANTERN (S).
Go left.