Forest Legends: The Call of Love Walkthrough 5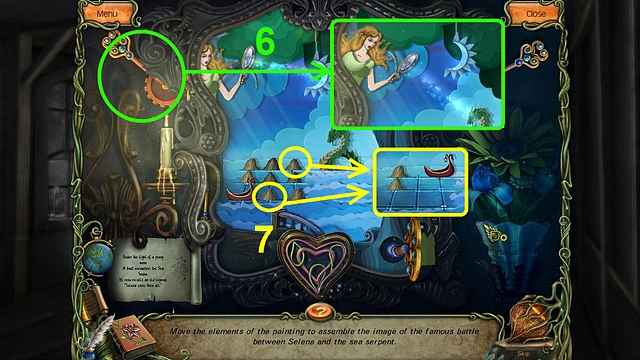 Follow our crystal clear walkthrough and helpful tricks to get you through the rough spots!
Click the button to download full walkthrough.
Take the OILER (N).
Open the box. Take the GOLDEN FLEECE (O).
Read the MEMO (P).
Use the OILER to oil the spinning wheel (Q).
Place the GOLDEN FLEECE on the spinning wheel (R).
Take the GOLDEN BANDAGE (S).
Dress Aurelio's wound with the GOLDEN BANDAGE (T).