Flights of Fancy: Two Doves Walkthrough 8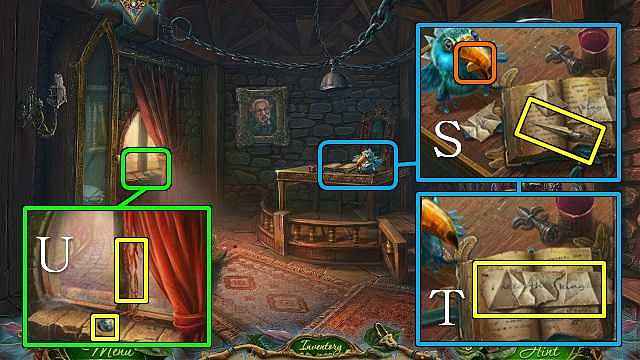 Follow our crystal clear walkthrough and helpful tricks to get you through the rough spots!
Click the button to download full walkthrough.
Give the CHEESE to the bird and take the LETTER OPENER (S); put the note back together and pick it up (T).
Take BUTTON 2/2; take some THREAD with your SHARP LETTER (U).
Walk down.
Use the THREAD on the feathers and take the BRUSH (V).
Take Charmed Kingdom Inhabitant 4/15; use the CANE to get the HANDLE (W).
Walk down.
Play the HOP (X, Y).
You receive the ROPE WITH HOOK.
Walk down twice.