Flights of Fancy: Two Doves Walkthrough 2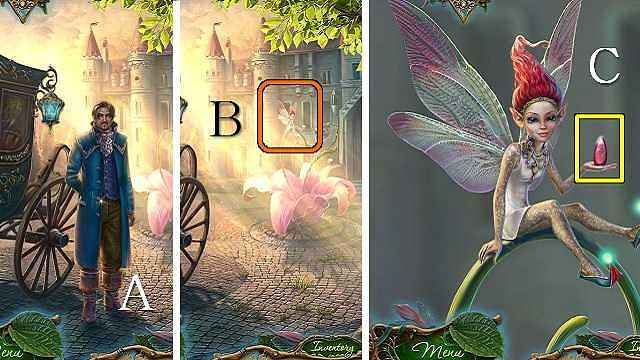 Follow our crystal clear walkthrough and helpful tricks to get you through the rough spots!
Click the button to download full walkthrough.
This is the official guide for Flights of Fancy: Two Doves collector's edition.
This guide will not mention each time you need to zoom into a scene; the screenshots will show each zoom scene.
You can create a custom play mode using your preferred settings. The mode can be changed during the game.
We will use the acronym HOP for Hidden-object puzzles. Interactive items will be color-coded.
HOP lists may be random; our lists may vary from yours.
Collectables are not shown in the screenshots but will be listed at the end of the walkthrough.
There are Hint Arrows scattered throughout the game; these will allow you to use a hint before the Hint function has fully recharged.