Flights of Fancy: Two Doves Walkthrough 22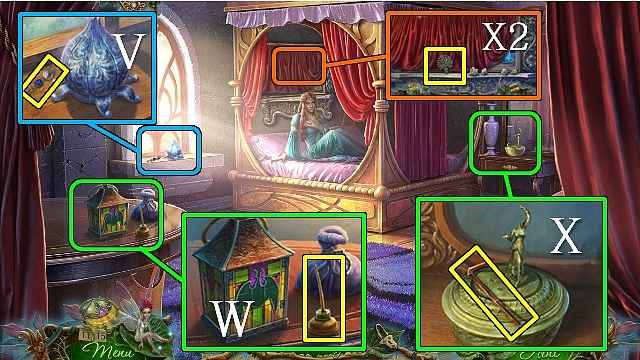 Follow our crystal clear walkthrough and helpful tricks to get you through the rough spots!
Click the button to download full walkthrough.
Talk to Elonna.
Take the KEY (V).
Take the OIL (W).
Take the STRAW (X).
Take the TREE (X2).
Put the PAINTING PIECE on the frame for a mini-game.
Put the scraps of paper in the holes of the painting (Y).
Take the SHELL.
Go to the Throne Room.
Put the STRAW in the glass and take the CRYSTAL PETAL (Z).
Put the TREE on the door (A).
Walk right.