Flights of Fancy: Two Doves Walkthrough 20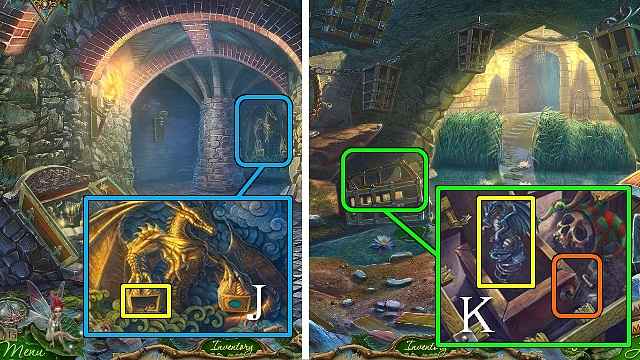 Follow our crystal clear walkthrough and helpful tricks to get you through the rough spots!
Click the button to download full walkthrough.
Put the FIRE SYMBOL on the dragon and take the SYMBOL and HANDLE (J).
Walk down.
Put the HANDLE on the box and take the DRAGON (K).
Walk down.
Take figurine 10/15 (L); put the three SYMBOLS on the dragon egg and take another DRAGON (M).
Go to the Catacombs.
Put the DRAGONS in the alcoves (N, O).
Go through the door; walk forward to the Throne Room.