Flights of Fancy: Two Doves Walkthrough 19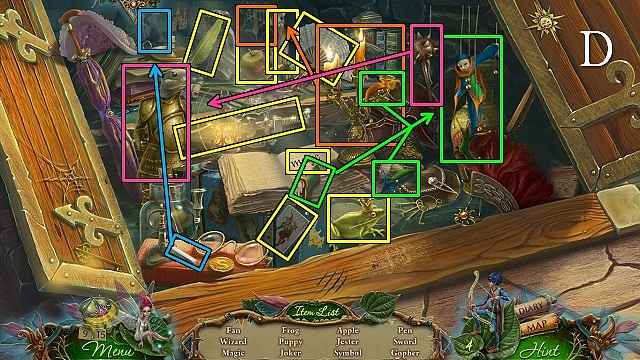 Follow our crystal clear walkthrough and helpful tricks to get you through the rough spots!
Click the button to download full walkthrough.
Play the HOP (D) or mini-game.
You receive the SWORD.
Walk down.
Open the cage with the SWORD (E); take the SATCHEL KEY (F).
Walk down.
Put the FISH on the drawer (G); take the FIRE SYMBOL (H).
Put the SATCHEL KEY on the satchel, open it and take the FISHERMAN and SYMBOL (I).
Go to the Catacombs.