Flights of Fancy: Two Doves Walkthrough 13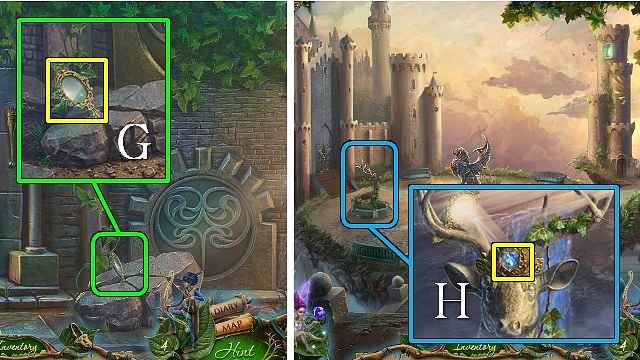 Follow our crystal clear walkthrough and helpful tricks to get you through the rough spots!
Click the button to download full walkthrough.
Put the MIRROR PART on the mirror and take the MIRROR (G).
Walk down.
Melt the ice in the crown with your MIRROR and take BUG 2/7 (H).
Fly to the Tower Room on the lion.
Put the MOSAIC PIECE on the table for a mini-game.
Push all buttons once to create a mosaic (I).
Take the SUN MOSAIC.
Put the SUN MOSAIC on the painting (J).
Use your LIGHT CATCHER to collect 10 colored sparks (K).
You receive a FULL LIGHT CATCHER.